Default
Title
Date
Random
NFL Play60 with Lauren, Lexi & Danijela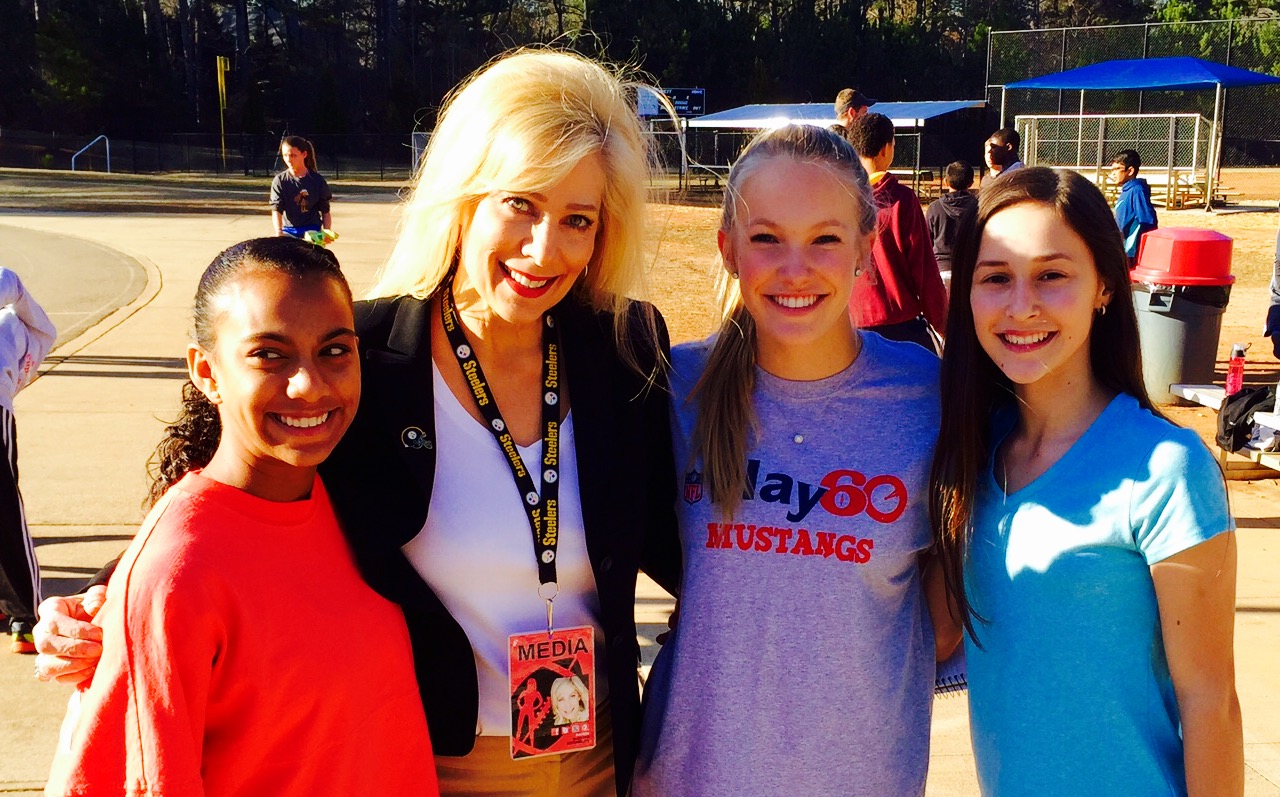 At Hopewell Middle School - with Flag Football Leaders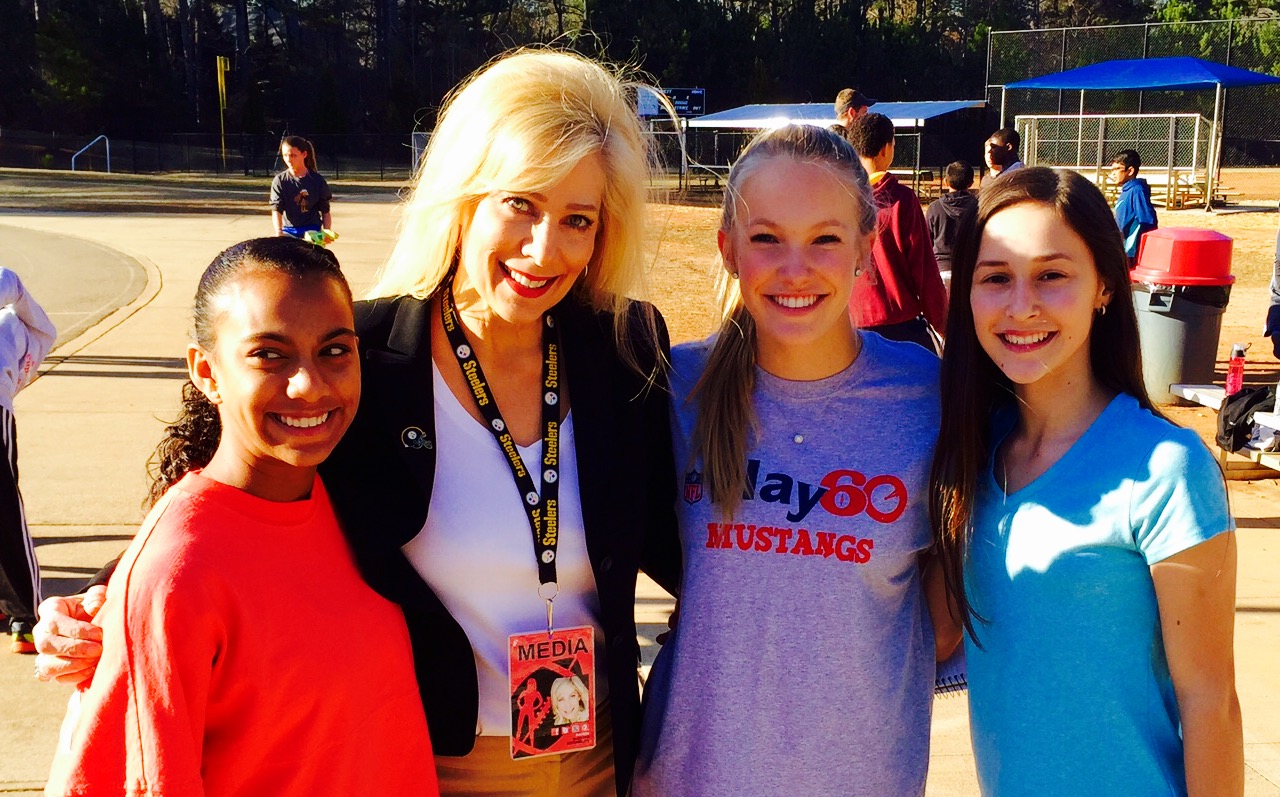 I was invited by "The Bus Driver", (Steelers) Tim Lester to cover this Program.  A fantastic group of people, chatted with Kristin Davinski and "Mo" Lewis (UGA/Jets); Coach Lester invited him to assist with the Kids for the day.  Life Skill Lessons are included and the girls added their insights to benefit the boys & girls.  Whether I am teaching Acting techniques to young women, discussing Body Image & The Media, mentoring fresh-out-of-College Girls or presenting to a group of Middle Schooler's on the importance of Sports...this is where I love to play!  
As a girl growing up, I was raised the same way my Brother was, by my Single, USMC Dad.  He taught us both how to throw a perfect spiral, the right way to scoop up a grounder and how to switch hit.  I believe being involved in Sports teaches you so many different things... mainly that you can get knocked down, but still get right back up.  It changes the way you think.
When you're in the outfield and you hear the crack of the bat...you know it's coming to you...you keep your eyes on that ball right into your glove.  Because of my Dad's training, I never imagined saying to myself as that ball is screaming towards me..."Oh no, it's too high, I'm not going to catch it, I'm not running fast enough, or I don't think I'll reach it".  No!  Just sharing this, at an early age, will help our young ladies in the Boardroom when they get older and need to deal in that arena.  
"Girls + Sports = Success" Karon Cook