On Air with The Bottom Line Sports Show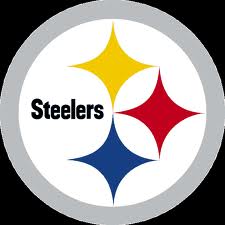 August 20, 2013  Representing On Her Game - Watch my Video Wrap up with Gerald and the guys from the Bottom Line Sports Show!  Fasten your seat belts, it's gonna be a Bumpy Night.  Talking: Steelers, Warren Sapp, Gay & more! 
Need more Steelers? My Video Coverage of Steelers vs Bengals 12/23/12 including 40th Anniversary of the Immaculate Reception 
Heinz Field - December 22, 2012  After receiving her second Credential from the Pittsburgh Steelers, Karon traveled to the 'Burgh to cover the game vs the Bengals.  With a win on Sunday, the Steelers would be alive for the playoffs.  That afternoon, Ms. Cook covered the 40th Anniversary of the "Immaculate Reception".  It was cold and windy, but the Steeler Nation were out in force, to see Franco, Rocky, Frenchy and L.C. (to name a few).  To add to the drama of the Event, Phil Villapiano was there...still claiming he was clipped!  That evening, Karon watched as (Pittsburgh's own) KDKA Sports Anchor, Bob Pompeani, presented a live Show, with Franco and his teammates.  At the conclusion of the telecast, all holding wine glasses... Phil was inducted into Franco's Italian Army...Priceless!
Default
Title
Date
Random