Chatting with Matt Ryan: Upcoming "Hard Knocks" Shoot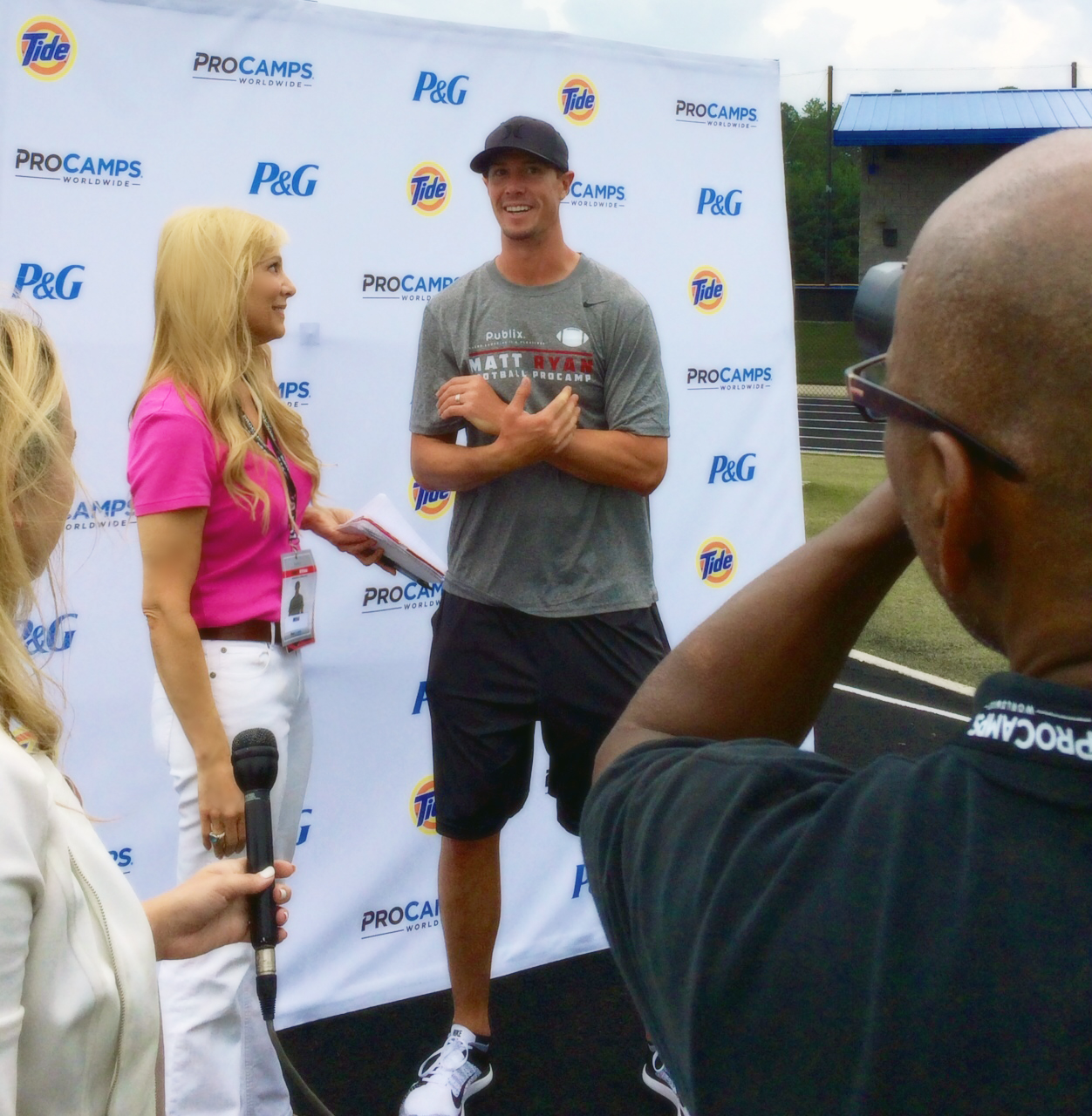 *Karon Cook & Matt Ryan* Centennial High School - 3:00pm June 13, 2014.  The sky threatened rain, as I watched over 200 campers... including ten girls, gather in their groups ready to play!  Publix was the main sponsor and the camp was proud to be working with Big Brothers Big Sisters to provide camp scholarships to disadvantaged youth.
The campers were able to participate in various drills and games, assisted by 24 of the area's top football coaches and Matt.  Each camper engaged in receiving drills with Matt - I saw a lot of talent out there!  Along with teaching the fundamentals of football, the drills also reinforced their working together as a team, within their groups.  The kids seemed to be having a great time and learning a lot as well. 
I covered this ProCamp for the past 3 years - I look forward to 2015!
Default
Title
Date
Random